---
Art-Paris and PAD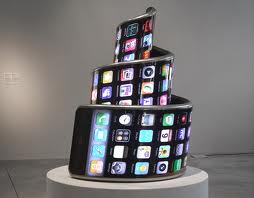 3G International, by Electroboutique
digital art at last !
At least four digital artists are present this year in Art Paris (Grand Palais), and two others in the PAD (Pavillon des Arts Décoratifs), inside the Tuilieries garden.
Miguel Chevalier and his assistants keep their leading position, with brand new works in two galleries. Sem-Art gives him eight pages in its specific catalogue, with for instance the luxuriant Alchemille Dentelée dite de Faust (2013) on large flat scree (91 x 53 cm). He presents his first large scale 3D prints (Janus, a black and voxelized volumes, resembling vaguely a head) at Louise Alexander.
3G Internationl (2010)n, by Electroboutique (Alexei Shulgin and Aristakh Chernyschev), catches also the eye at Sem-Art, with its synthesis of two meaning loaded symbol : a giant distorted iPhone and the Tatlin's monument. The same show their colorful Californian Ideology (2008).
A work by Alain le Boucher is also visible (on demand) at Lelia Mordoch, where Julio Le Parc was present in person on the opening day. He did'nt fail to recall us that generative art has long roots, back to the 1960's, with Miguel-Angel Vidal.
Daniel Fracke also is presented at Louise Alexander.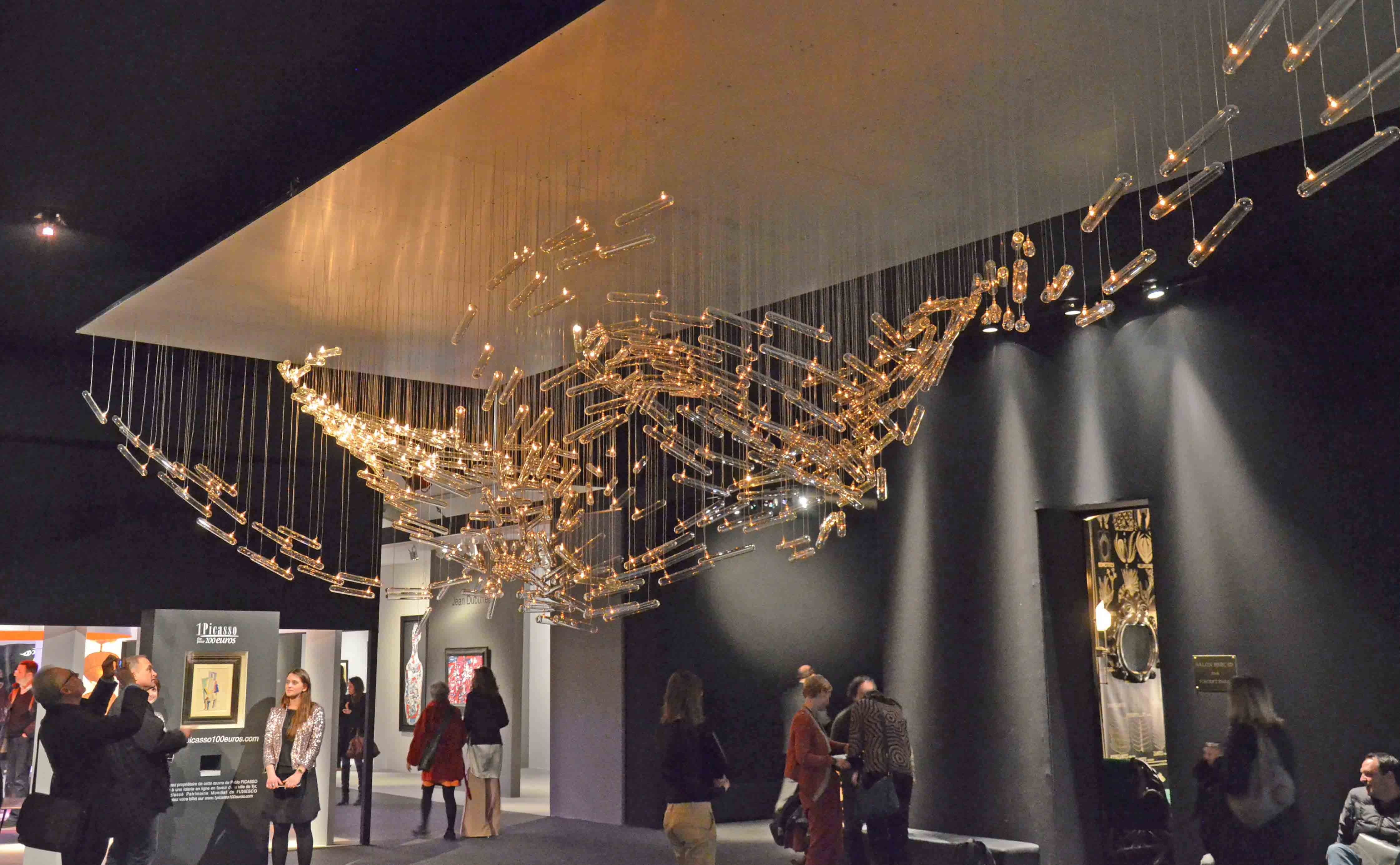 At the PAD, the visitor gets a luminous welcome with Flylight (2013), by Ralph Nauta and Lonneke Gordijn (Studio Drift). It features a large cloud of halogen tubes, wih varying luminosities and tone, somehow in the manner of Alain Le Boucher, but larger (several meters long, the work is hanged to the ceiling).
Less impressive perphaps, but quite cute, the fishes (Deep Blue, 2012) and butterflies (Baby Flutter, 2012) by Dominic Harris propose some soft possible interaction using sensitive screens.
The shows were open until April 1st. Website.