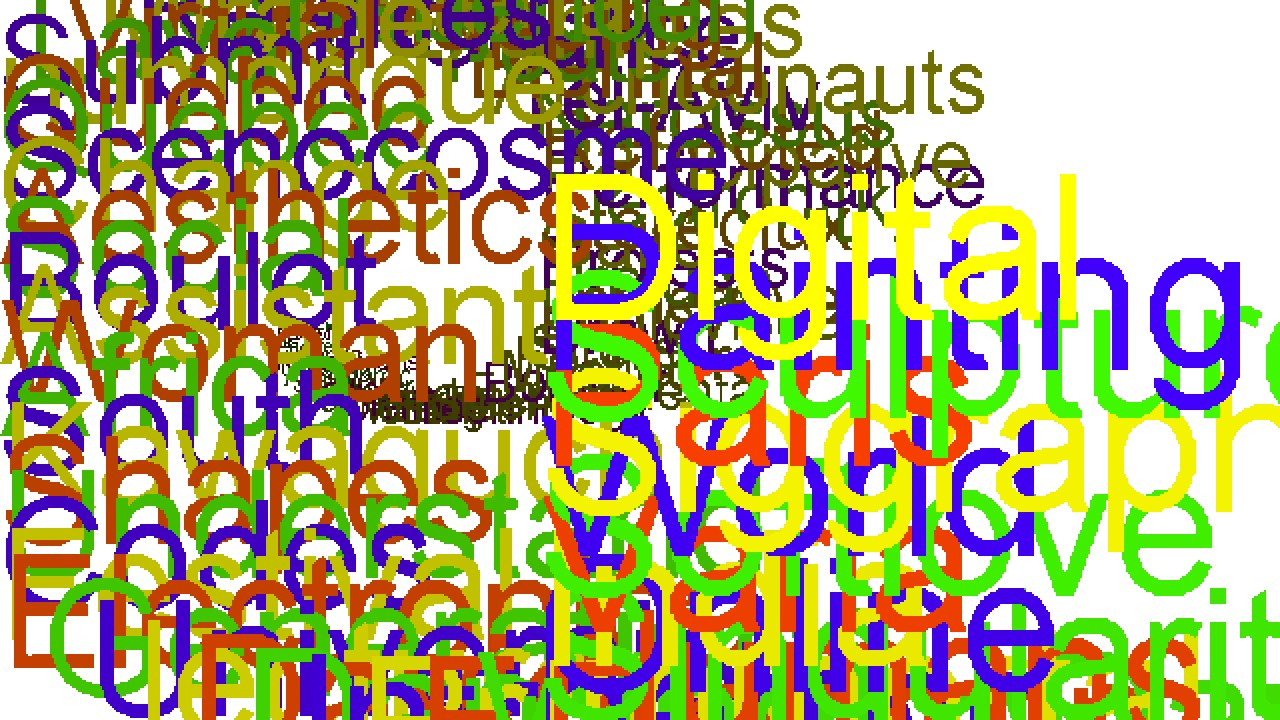 Comments on Future Events
To get a better understanding of digital art, Diccan itself experiments automated generation of comments and illustrationd about its contents, using Roxame software. Please indulge these fisrt steps.
On 14/09/2018 Diccan lists 10 events, ranging from 2018 to 2019.
The ten main domains covered are (with the number of events for each) : Video (3 events), Art (2), Interaction (1), Photography (1), Painting (1), Performance (1), Dance (1).

The ten main locations visited are : Paris (4 events), Los-Angeles (1), Gwanjui (1), Laval (1), London (1), Qingdao (1), Toulon (1).

The mood for this selection of posts is extatic.
.
This work is licensed under a Creative Commons Attribution-NonCommercial 4.0 International License.