---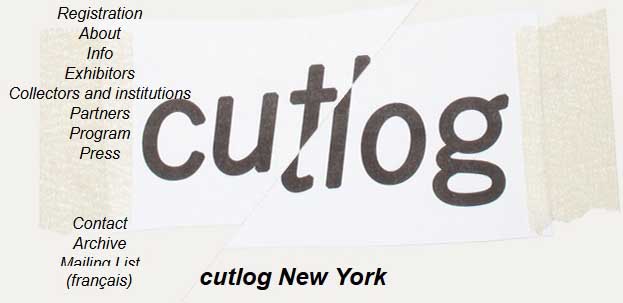 Cutlog NY : Digital Art under the French Flag
(From our special correspondent, Sandrine Baraton)
Cutlog is a French event, organized for the first time in NYC (it will open in Paris by next October). It is linked with Frieze Art Fair (which showed no digital art, as far as we coule see). Another art fair was held in New-York at the same time, Pule (no more digital art). Set as an artists residence, Cutlog hosts some 50 galleries, not all of them French, with a good proportion of French visitors. Digital Art is presented by three galleries.
Galerie Charlot (Paris) has hung works by Perconte, displayed on framed iPads. These videos, transformed by compression/decompression effects, have the dynamics of video (opposed as the specific life of generative art). At first sight, they look like affected by bugs. Then, in this case, the most abstact and elaborate of them was the most attractive. The pleasant side of these works is their easiness of use, transport, and installation at home. We have yet discussed Pecronte's art in other diccan's posts.
Microscope gallery (Brooklyn, microscopegallery.com) shows Dataspacetime by Lisa Guilliann and Ray Sweeten. It shows an image full of QRcode. The codes are in color and calls a video. The first impression is not very engaging. You have to scan each QRcode with your iPhone or iPad in order to get the videos. Then you cannot enjoy them from your sofa (but for the home page). Make your own advice with the web page of the work.
Galerie Aperto (Montpellier, aperto.free.fr) shows an installation, by an artists collective, wih 8 identical spheres, a joystick and, on an iPad, people gathered around a table). With the joystick, you enter one of the spheres, a world in itself. Each world is different and affords different kinds of actions. A rather attractive universe, not easy to be described (get a look in you site, though they do not show this work).
Well, within a rather "déjà vu" contemporary art world, digital art is bringing new air. And, from a New Yorker standpoint, this show, in a rapidly changing district (lower East side), opens fresh feelings.That confirms our impression that, on the digital art stage, France is presently taking the lead, due to several innovative artists, bold gallerists and event organizers! Brussels also is going fast. Europe is not sleepy on these windy beaches! Are we excessively optimists ?
DICCAN'S PARTNERS:


Paris ACM Siggraph, the French chapter of ACM Siggraph, worldwide non-profit organization of computer graphics.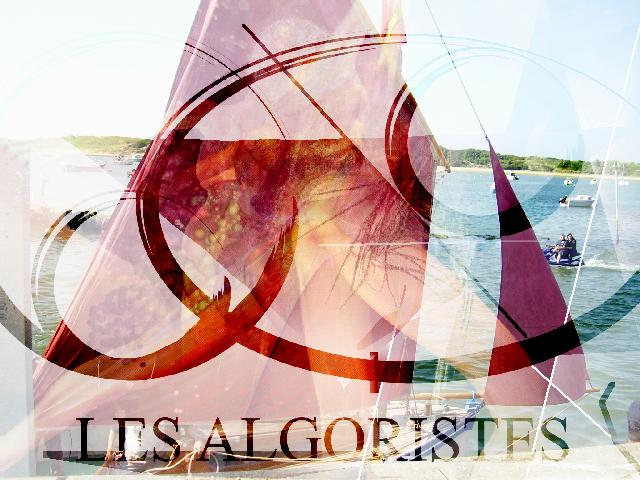 Les Algoristes, an association of artists using their own algorithms in their work.

Galerie Charlot An important supporter of digital art.