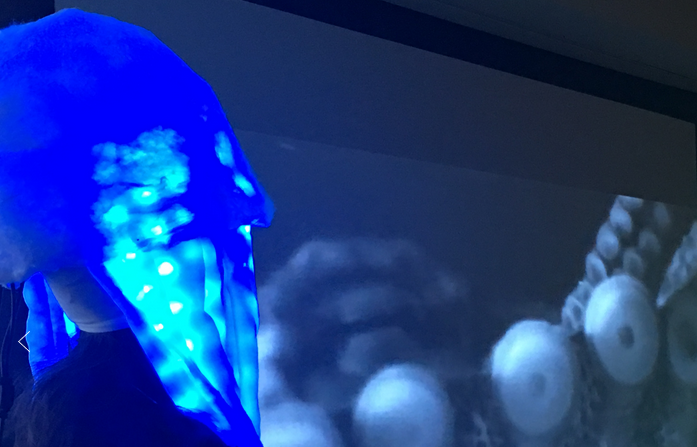 Speculum Artium: Art and Science to Empower
Sept. 14-16, 2017. Trbovlje, Slovenia. More info
We live in the time of globalisation, which increased the possibility of interaction between the various principles of humanistic, social and natural sciences. Also within the production of visual practices an upswing occured that expanded the notions of accessibility and understanding. This enabled visual practices to assume a responsible role of establishing a bridge linking diverse principles of human activities. Art and science are – as bearers of the progress of the contemporary civilization – finally merged into one; we encounter them daily, at our every single step. Nevertheless, we still lack the knowledge and skill of how to employ and what to do with the novel approaches and technologies. Connecting and co-operation of different scientific disciplines with art has, in the recent years, produced a surprising amount of applicable results, well-tailored to our everyday needs, requirements and activities.
»Art and Science to Empower« therefore problematizes the deviousness of consumer society and the blindness of the individual – the consumer. Even the contemporary visual artistic practice is strongly involved in the system of the market which results in it becoming a form of a commodity.
At the beginning of the 21st century visual production as an art form is somewhat lost in the vast quantity of data and information, and merged with technology not only produces our, but also its own position in the dissemination of everything and everyone among all and everywhere. The need for an urgent and necessary humanization of art and science has emerged with the goal to simplify the understanding of the infinite production of ideas, concepts and things.
Participants:
Victoria Vesna (US), Mark Cohen (US), John Brumley (US), Eli Joteva (US), Mac Shelley (US), Patrick Tresset (FR), Eirini Kokkinidou (GR), Boukis Vassilis (GR), Andrej Koruza (SI), jesusonecstasy (SI), Johannes Wernicke (AT), Thomas Hoch (AT), Hui-wai Chan (HK), Takeshi Oozu (JP), Minatsu Sugimoto (JP), Matjaž Požlep (SI), Aereform (SI), Hiroo Iwata (JP), Nao Tokui (JP), Shoya Dozono (JP), Peter William Holden (GB), Saša Spacal (SI), Ida Hiršenfelder (SI), Miha Godec (SI), Robertina Šebjanic (SI), Rene Rusjan (SI), BridA (SI), Aksioma (SI), KIBLA (SI), PINA (SI), K-sevt (SI), Akademija umetnosti Nova Gorica (SI), Srednja tehniška in poklicna šola Trbovlje (SI), Tomo Križnar (SI), Janez Strehovec (SI), Zoran Poznic (SI), Ivan Novak (alias Ivo Saliger) (SI), James Gimzewski (US), Gerfried Stocker (AT).
Symposium: Tomo Križnar (SI), Dr. Janez Strehovec (SI), Gerfried Stocker (AT), Dr. James Gimzewski (US), Mag. Zoran Poznic (SI), Ivan Novak (alias Ivo Saliger) (SI).