---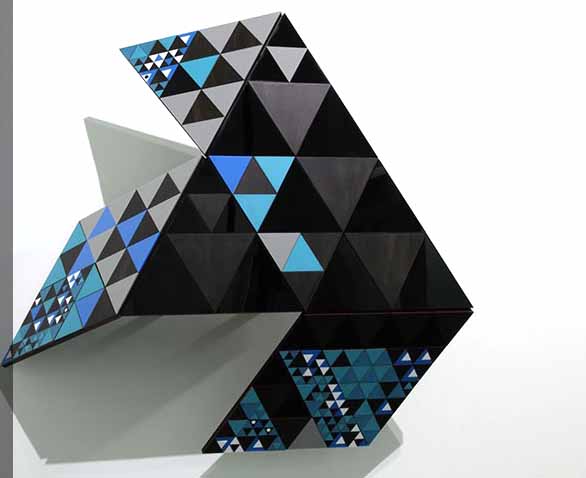 Troy Innocent: Double Abstraction
Australia: the generative island
Sydney and Melbourne have institutions for virtual and electronic arts. The philosopher Hugo de Garis is famed for his forecastings (rather pessimistic). Linda Dement, a film maker, with a film like Cyberflesh girlmonster, will not soothe your anxieties. Alan Dorin and Jon McCormack are positively creative. Gaffney Nick offers you the tools to make it concrete. Troy Innocent will immerge you into highly generative universes.
- Index of Australian artists presented in diccan.
- Experimenta Media Arts "Australia's preeminent media arts organisation, dedicated to commissioning, exhibiting and touring the best Australian and international contemporary media art. We operate on a biennial mode". Precedently Mima (Modern Makers Image Association).
< 1986-1996 , by Gemma Lumley. She says notably: "In October 1994, Prime Minister Paul Keating announced his new Creative Nation arts and culture policy. 35 The policy was all encompassing , and ranged from what it was to be Australian to multimedia and CD - ROM creation , and tied cultural capital to financial capital for the nation"
- Top 50 independent film heroes.
Adelaide. Anat (Australian Network or Art and Technology).

Brisbane: Festival Open Frame.
Melbourne
- Experimenta. Art center, expositions?
- ACVA Australian center of virtual art.
- Professional chapter of ACM Siggraph.
Newcastle. Electrofringe festival.
Perth. Symbiotica.
Sydney
- Isea. Internal symposium on Electronic arts.
- Electrofringe (in Sydney ?). A "not-for-profit community based experimental electronic arts and culture organisation dedicated to presentation, skills development and artistic exchange with a special emphasis on early career opportunities and accessibility."
- Festival Liquid Architecture
- The Opera house, with its conchs architecture, is often the place for spectacular light shows.
- Professional chapter of ACM Siggraph