---
Jewelry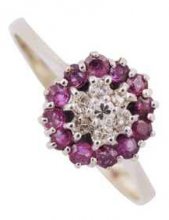 Jewelry design and making makes use of computer and 3D printing. Here an image from Bijoux Design.
Last revised July 7, 2017. Return to Major concepts.
- Living Jewelry, a masterclass animated in july 2014 by Florent Aziosmanoff and Pol Olory. Commented in [Aziozmanoff 2015]
- See Antoine Boulay or Bijoux Design) .
- Some jewels integrate LED. See perhaps Jayne Wallace.

Galerie Charlot An important supporter of digital art.