---
Myrvold: Immersion and interaction. It works, but...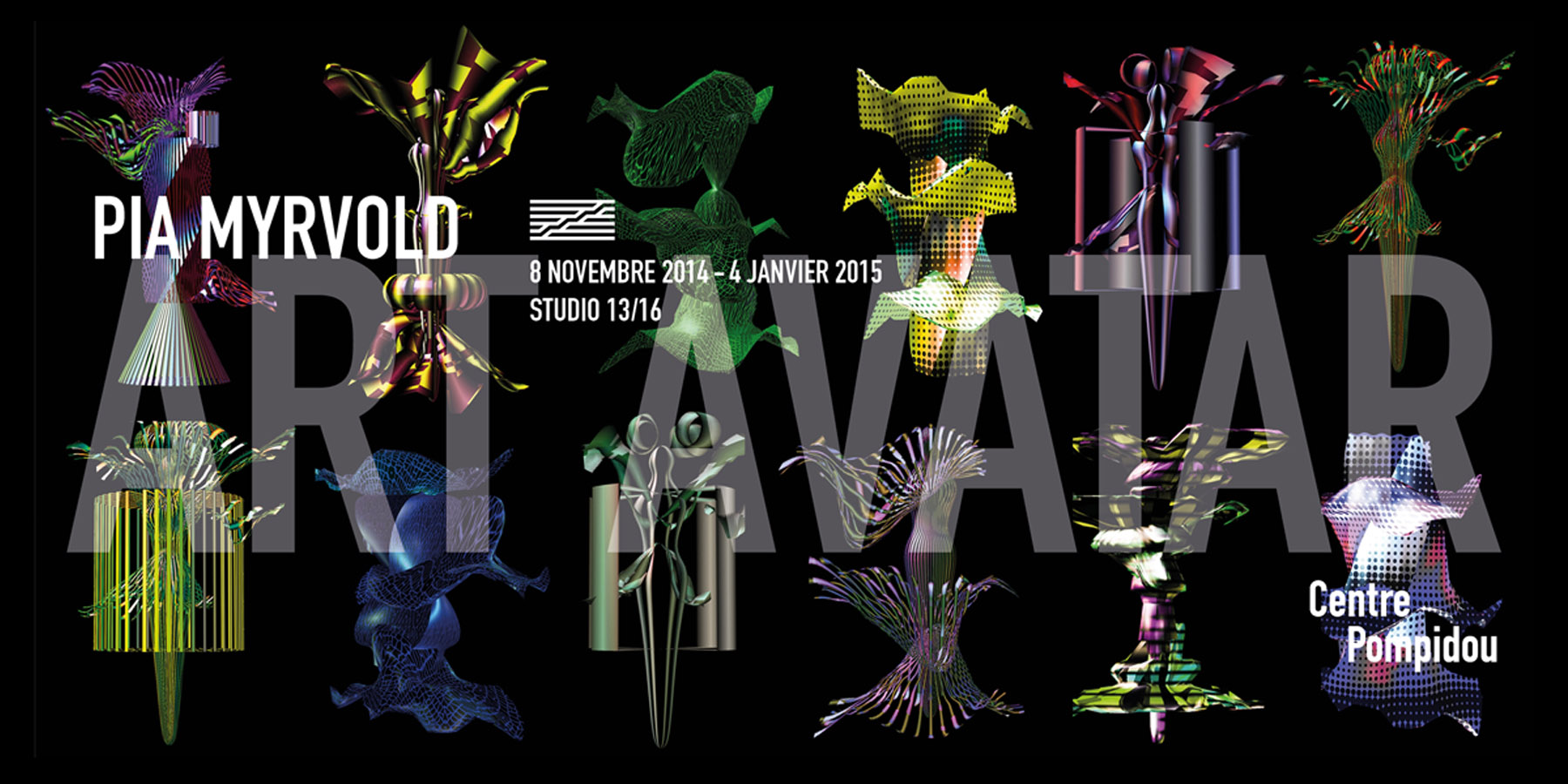 Avatar: the official banner.
Until Jannary 15, 2015, The Pompidou Center (Paris), Studio 13/16 in the basement, presents the Avatar exposition of Pia Myrvold. A quite ambitious project. Let's quote the announcement:
"An immersive 300m2 installation, "Art Avatar" shows key artworks using 3D animation tools to redefine parameters in sculpture and paintings. Through interactive interfaces, the public co-creates virtual sculptures as avatars, while moving through sensor-activated areas, further experiencing the language of the artist's work. "
Let's note the size of the project. Curated by Boris Tissot, a seasoned artist and curator àt Centre Pompidou, the production involves artists and programmers Eric Wenger, Yann Minh, and Lm3labs of Tokyo. And partners include Unity, EGE AS, Vitenfabrikken, Panasonic, Conventor AS, and IKM Haaland.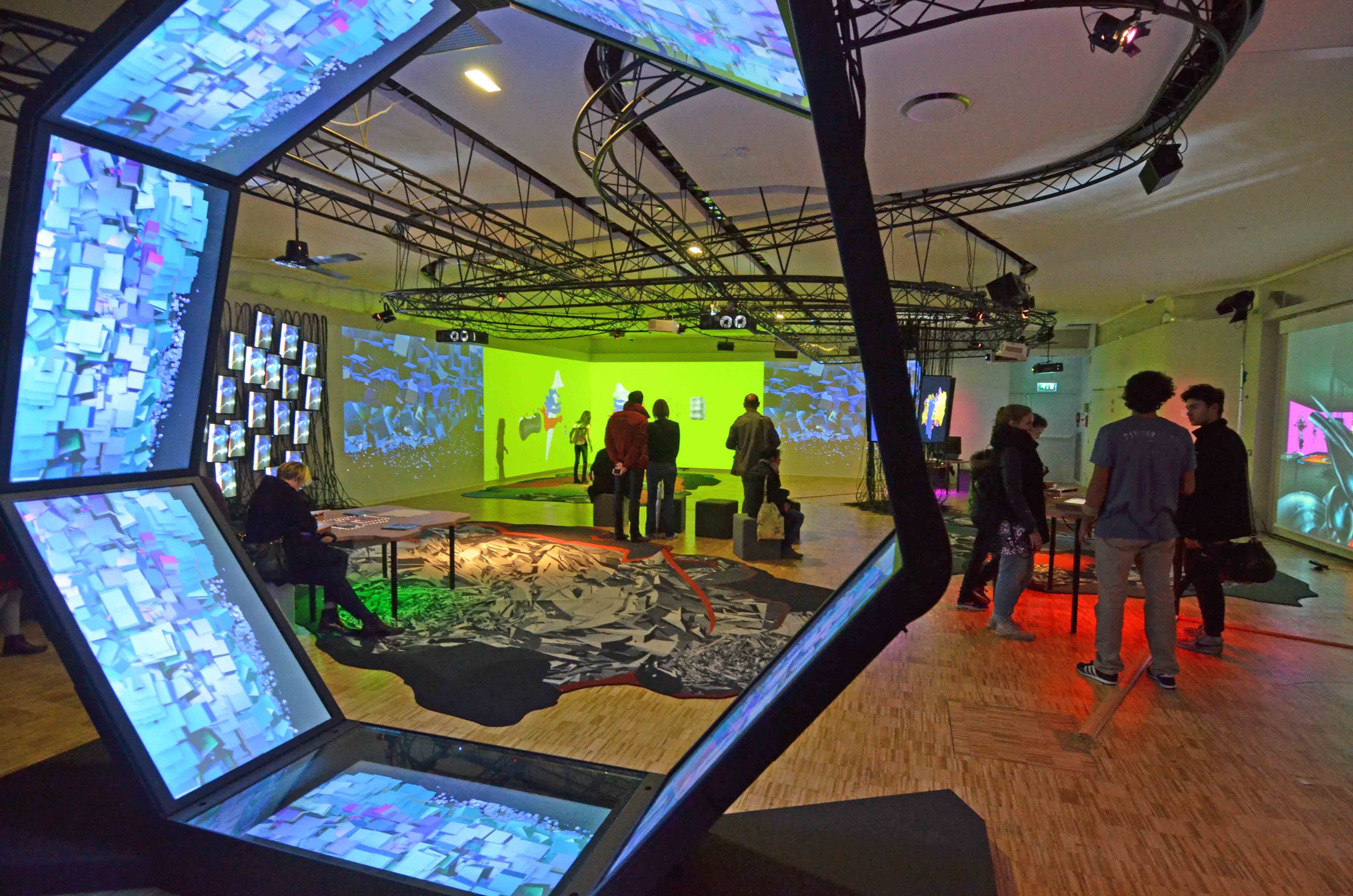 Pia Myrvold: Through the magic heptagon, immerse yourself in the wold of interaction.
We have paid two visits to the exposition, in its firt dayx, and were happy enough to meet Myrvold and Boris Tissot. We will comment on this page in the days to come.